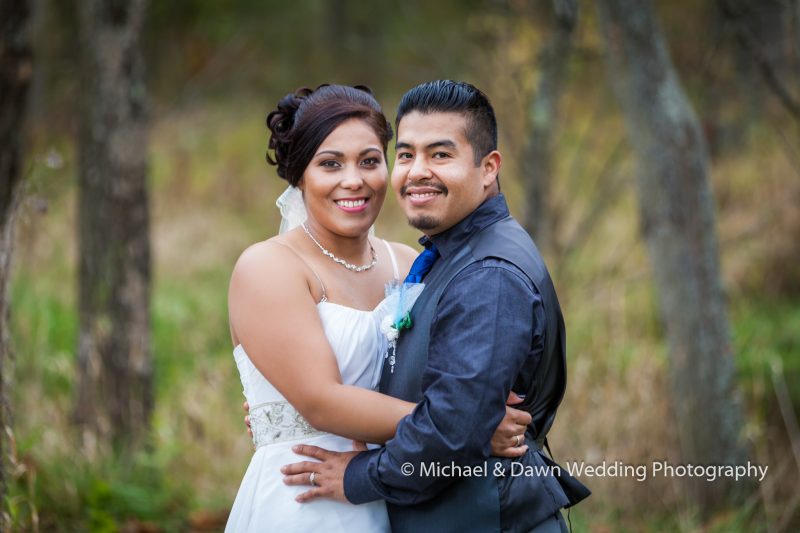 Norma and her family walked into our studio, after calling us to see if we had their date available, which we did, and we knew right away that this was a very happy family because everyone had big smiles on their faces.
Their family, especially their kids, were wonderful to be around. They were real troopers especially when we went outside for pictures at Bonneyville Mill as it was a cold October day.
But things sure did warm up once we got to the reception! Dawn and I have seen a lot of receptions before but we never saw the bride and groom trying to knock each other off chairs or tossing the groom to the ceiling or,  well you will just have to look through the images.
It was a wonderful wedding for two wonderful people.