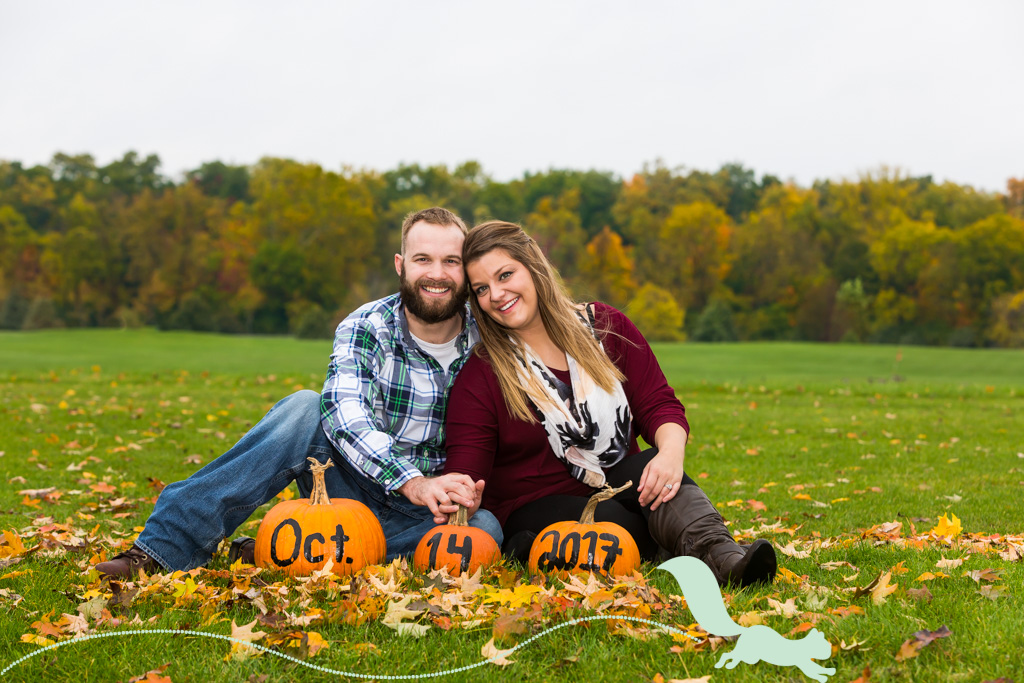 Cassandra met Brandon while on a study break playing billiards down at school and they have been together ever since.  Michael and I were more than happy to do their engagement session at the billiards parlor where they met.  We have taken pictures at many locations where our brides and grooms have met, but the "pool hall" was a first for us.  It was much larger than we expected.
When we got there it was pouring down rain, so we had to drive into the self-wash car wash stall to open our trunk so that we could get all of our gear ready, then we drove over to the front door and made a run for it with our gear in hand.  We had a great time with them and even the billiards tournament participants had a great time watching all of us.
Just as we were finishing up inside the rain finished up outside and we were able to get to some outside images with all the beautiful fall colors.