Michael and I had a family photo session scheduled for the beach at Lake Michigan and we then received a call from one of the family members asking if it was OK for him to hi-jack the beginning of the family session so that he could propose to his girlfriend.   We said well…YES!
As we normally do, we went up to the location early to scout out the area and then texted Ben, the boyfriend, and gave him the status of things.  We would hide in the back bushes and tall seagrass and told him to walk Emily, his girlfriend, up the hill just far enough away for us to not be noticed, which was going to be difficult as we were the only ones at the beach that day because of the cold and very windy weather.
All went according to plan, mostly, and as you can see from the images that we captured below, all were happy.  We love when a plan comes together!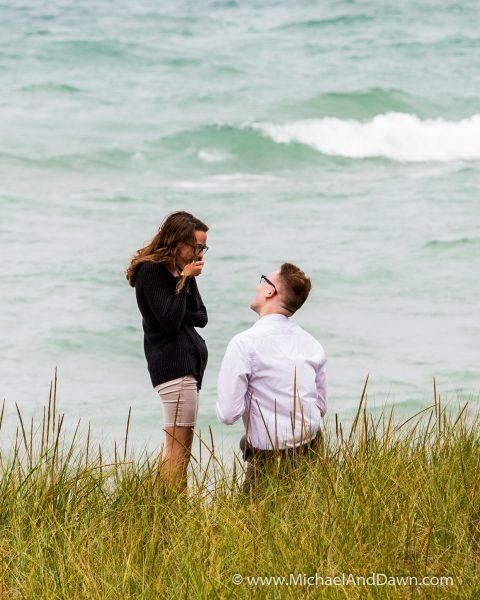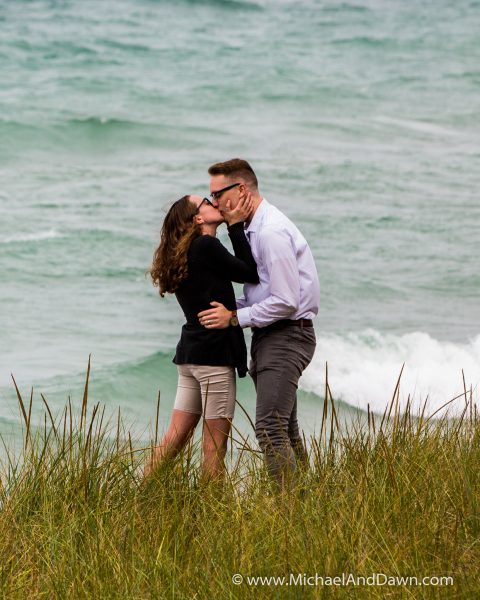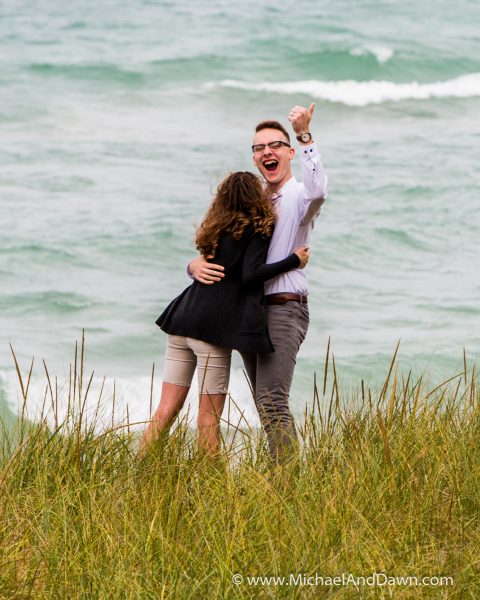 The happy newly engaged Ben and Emily