Michael and I have known CJ and Sami for a long time.  Michael coached CJ's brother in hockey in high school and then CJ in AAA Hockey. Over the years we both have gotten to know the families as well as the kids Michael has coached.
When we heard that CJ and Sami were engaged and wanted us to photograph their wedding Michael and I were ecstatic, we love watching "our kids" grow up and go through life.  We have a special attachment to these two "kids."
Sami had a fun request, she wanted to have their engagement photos done in a sunflower field.  There are not a lot of sunflower fields in Northern Indiana, but after a little journey we did find and arrived at one.  [Inside joke; someone learned that you need to enter the complete address into Google Maps, otherwise you might find yourself in a different town then the one you really wanted to be in.]
We photographed them in both natural light as well as flash, and Michel even brought out the drone for some flyovers!  The setting sun provided gorgeous light for us that evening.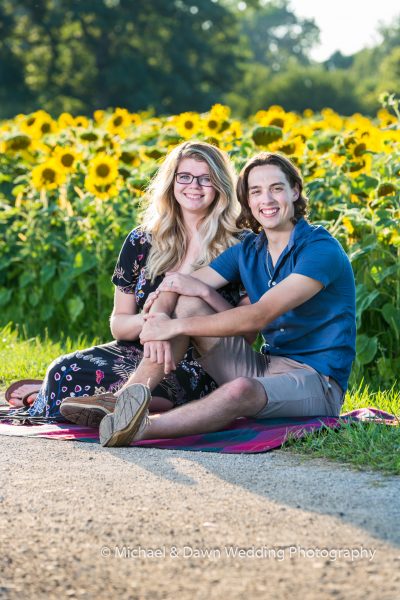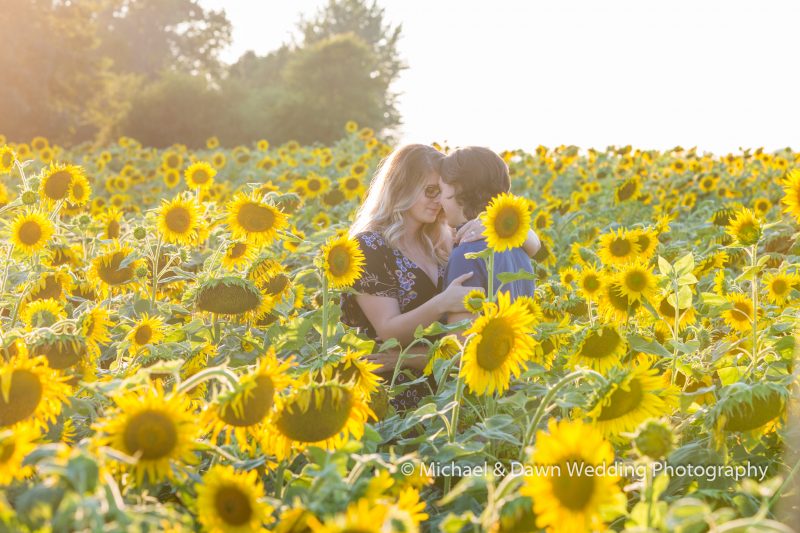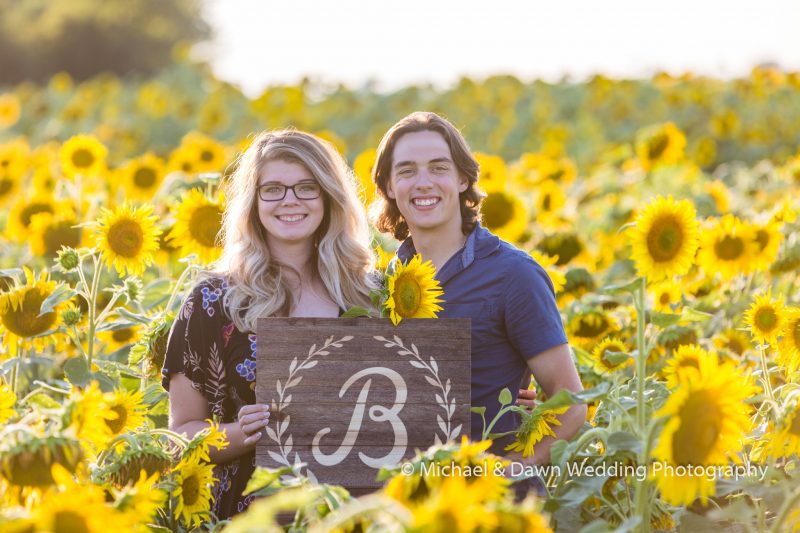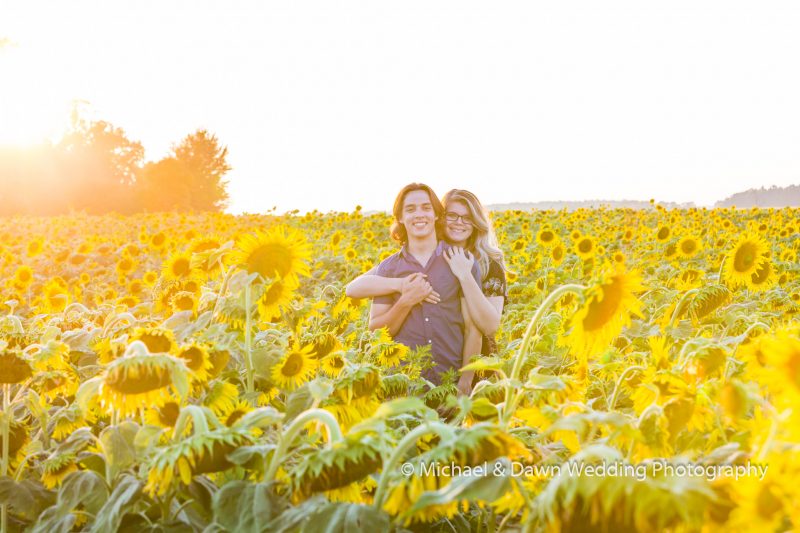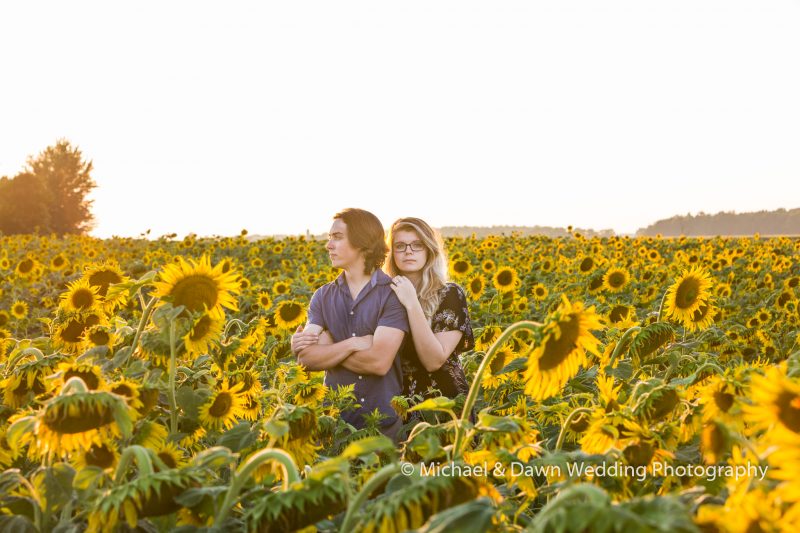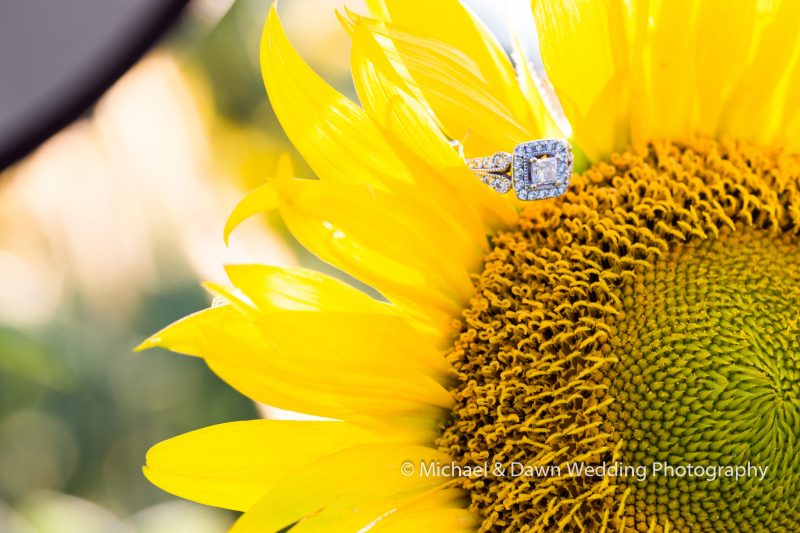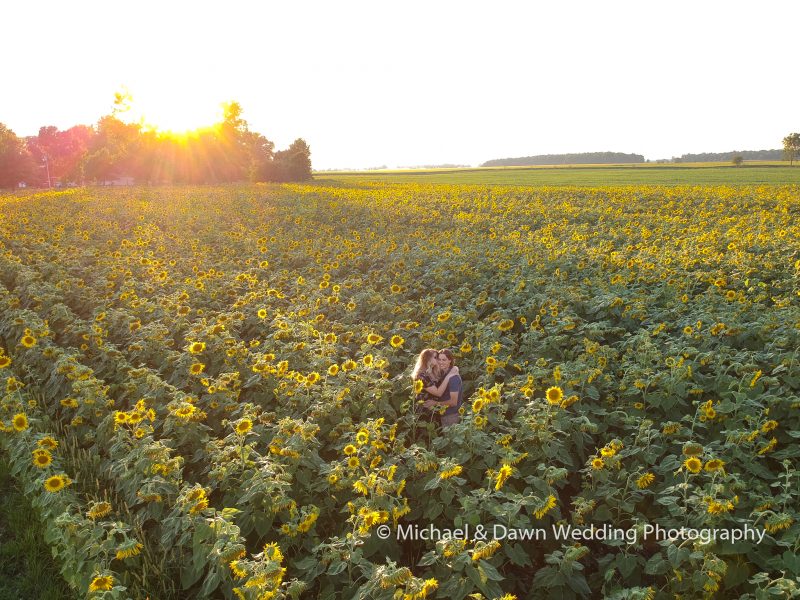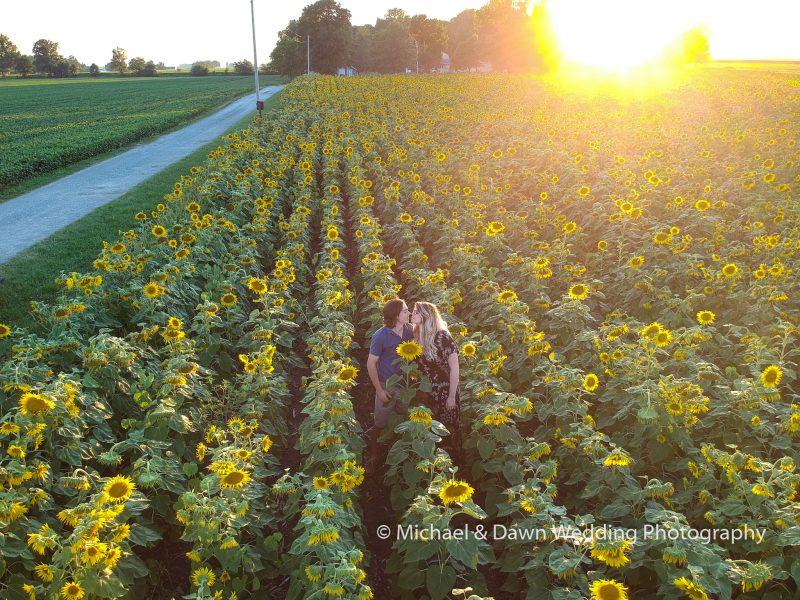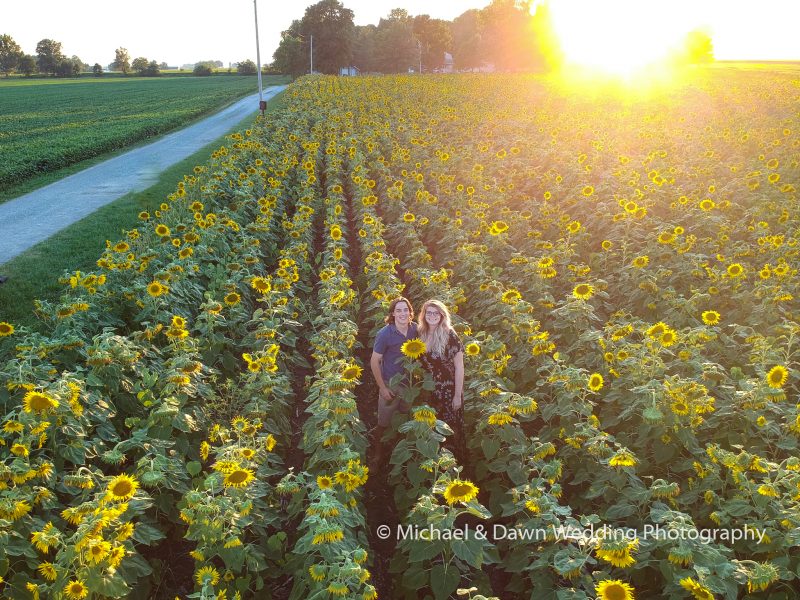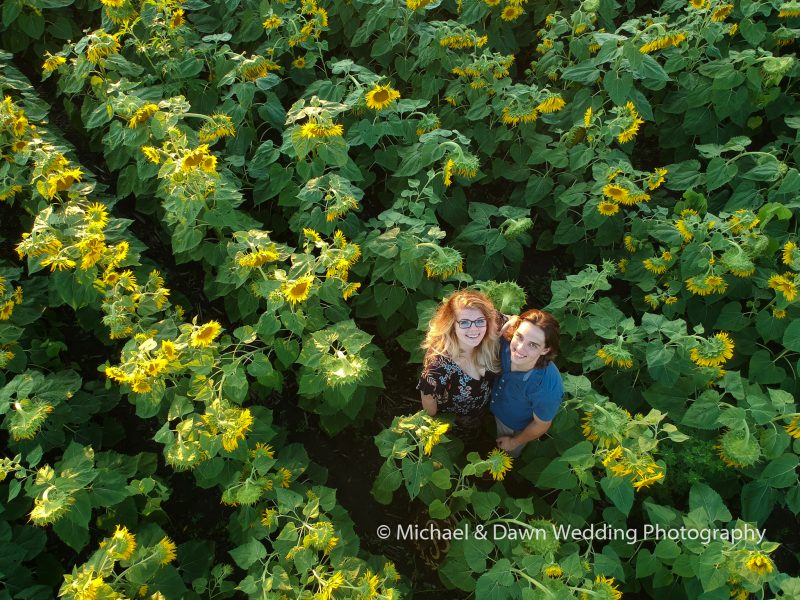 See their Engagement Video HERE.