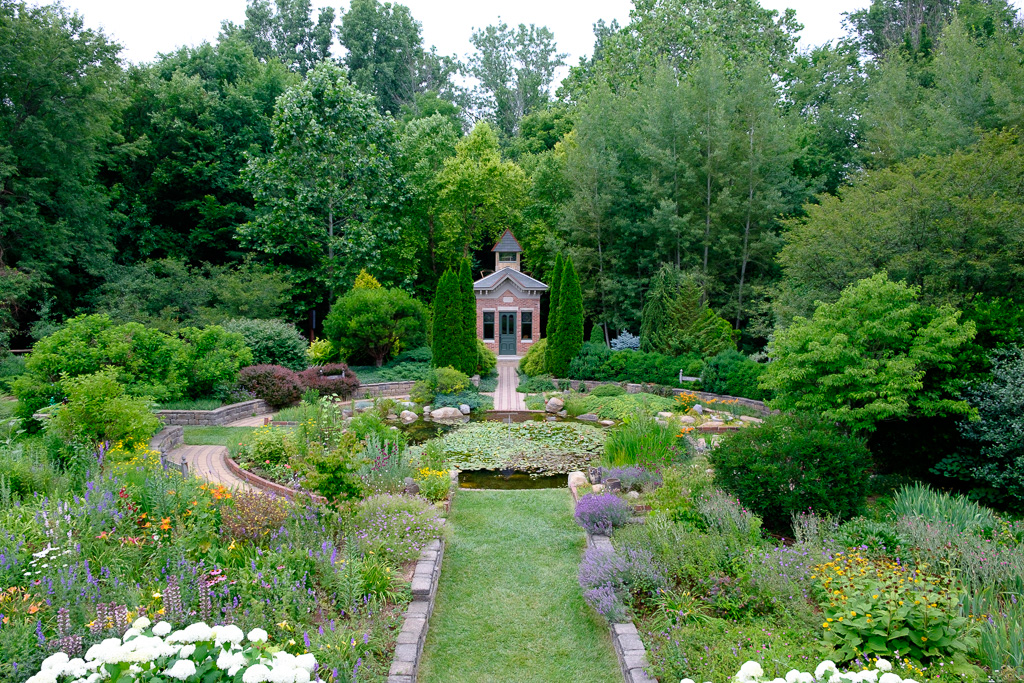 One of the things that Dawn and I love to do is location scouting.  We will find a new site that we have heard of or that we have seen somewhere, and we just pack up the camera gear, maybe a picnic lunch and get in the car and go.  Hopefully we find it, but sometimes even if we don't, we always find some new place by Serendipity.
Today, we took my mom with us.  She needed to get out of the house anyway and it was a nice day for a drive.  We went to a location that we were first made aware of from a wedding we helped with from one of our young photographer friends.  The garden location was somewhat out in the middle of nowhere, but we were able to find it with a little help from the bride remembering the name of it and directions from Google Maps.
The Gardens were donated to the parks department by the wife of a county doctor when she passed away in 2011, the Parks Dept. has done a good job of keeping it looking great.
The garden is made in the round, it has 365 days delineated and all the seasons.  There is a bricked pathway around a round pond in the center of the gardens.  Every two bricks there is a brick engraved with a day of the year, every holiday also has an engraved brick.  The four seasons are marked with sign posts.
At the 4 quadrants there is a structure of some sort: a green house, a visitor sign in hut, a twelve foot platform to climb and see the gardens at a higher vantage point, and a brick "Solstice" building that was under construction.
We ran into a friend and another photographer who was getting ready for a maternity shoot at the gardens, so I guess it is not a big secret location any more, but we are still keeping it in our back pocket for when we need it.